Thu 08 Jun 2023 2:45 pm - Jerusalem Time
U.S, Saudi urge rehabilitation of nationals from Syria and Iraq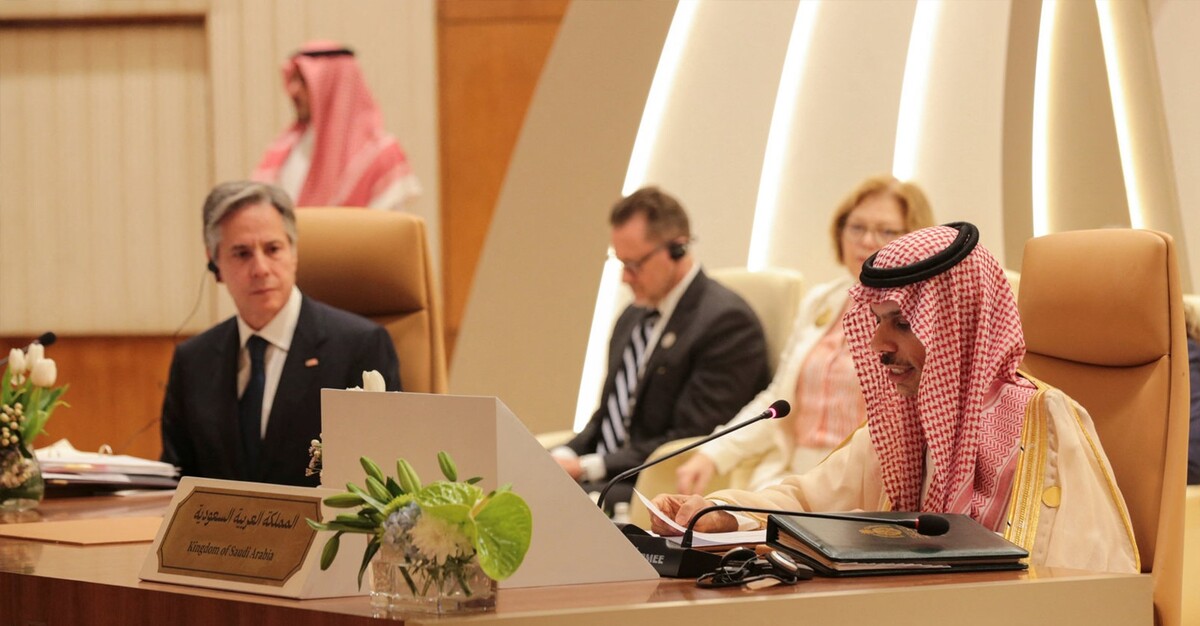 During a meeting of the international coalition against the Islamic State organization in Riyadh, Thursday, Saudi Arabia and the United States urged Western countries to take back their citizens who fought in the ranks of the organization and their families who are being held in Syria and Iraq.

Tens of thousands of people, including family members of jihadists of more than 60 nationalities, are being held in the Al-Hol and Roj camps in northeastern Syria, which are run by the Kurds, and in Iraqi prisons.

At the outset of the meeting, which was attended by US Secretary of State Anthony Blinken, Saudi Foreign Minister Prince Faisal bin Farhan said that it was "disappointing and totally unacceptable" that some rich and developed countries had not yet returned their citizens.

And he addressed these countries by saying, "You must do something, you must assume your responsibility."

The international coalition, led by Washington, was established in 2014, following the rise of the organization in Iraq and neighboring Syria.

Since the announcement of the elimination of the "caliphate" in 2019, the Kurdish Autonomous Administration has called on the concerned countries to recover their nationals from members of the organization's families who are in camps, especially in al-Hol camp, which is witnessing killings, chaos and security incidents.

But despite the appeals, most countries have not returned their citizens. Few countries have received a large number of their citizens, such as Uzbekistan, Kazakhstan and Kosovo. Others, especially the European ones, contented themselves with recovering a limited number of women and children.

On Thursday, Blinken praised the countries that took this step, calling on other countries to do the same.

He said, "Restoring (nationals) is essential to reducing the population of detention camps such as al-Hol camp," which hosts about 10,000 foreigners.

He assured his country's coalition partners that "failure to recover foreign fighters may lead them to take up arms again," announcing Washington's allocation of $148.7 million for stabilization efforts in Syria and Iraq.

And last March, the commander of the US Army's Central Command, "Centcom," Michael Korella, warned that the organization's fighters being held in Syria and Iraq are "a real army in detention."
And he warned that "if they are liberated, the group will pose a great threat," explaining that "there is no military solution for the detainees" of the organization.

And while the Iraqi courts have issued hundreds of death sentences or life imprisonment against those accused of belonging to the organization, the Kurdish Autonomous Administration in northeastern Syria warns that it does not have sufficient capabilities to continue detaining them, let alone prosecuting them.

And last month, the international coalition reported a decrease in ISIS attacks in Iraq and Syria during the first months of 2023, by 68% compared to the same period in the previous year.

However, the organization's elements are still active in remote rural areas and launch sporadic attacks.

According to estimates published in a report to the UN Security Council in February, the organization has "between 5,000 and 7,000 members and supporters spread between Iraq" and Syria, "about half of them fighters."
Tags