Wed 08 Nov 2023 8:28 am - Jerusalem Time
Israeli forces storm Birzeit University campus and wound a young man with live bullets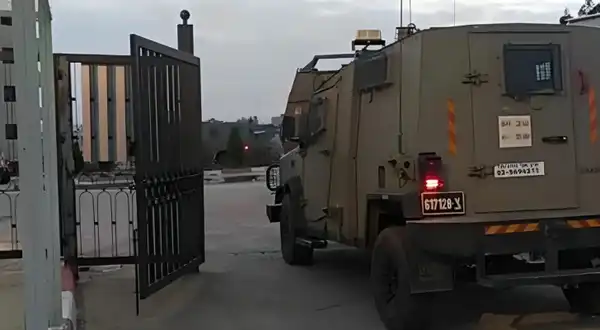 At dawn on Wednesday, Israeli forces stormed the campus of Birzeit University, north of the city of Ramallah.
Local sources said that Israeli forces forced the university guards to open their doors, as 6 military vehicles entered the campus.
The Israeli forces stormed the town of Birzeit, where soldiers shot a young man, wounding him with live ammunition, without providing further details about his condition.
The University Council decided to switch to e-learning since last October 9, in view of the escalating attacks by Israeli forces and colonists in the West Bank, and because of the expected risks resulting from blocking roads at the occupation's military checkpoints and the policies of collective punishment pursued by Israeli authorities.
Tags