Thu 19 Oct 2023 9:15 pm - Jerusalem Time
Massacre in Tulkarm... 13 Palestinians killed and the killing of one Israeli soldier in Nour Shams camp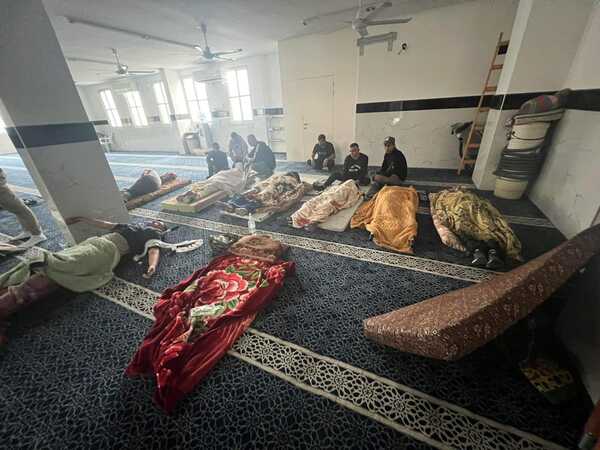 The Palestinian Ministry of Health announced the martyrdom of 13 Palestinians as a result of the Israeli occupation's aggression against the Nour Shams camp in Tulkarm, where a drone targeted Palestinians in the camp, while an Israeli soldier from the Musta'ribin unit was killed and others were injured in the clashes.
The Palestinian Ministry of Health stated that the death toll in the camp since dawn today reached 13, which raises the death toll in the West Bank since October 7 to 81.
Witnesses said that Israeli army forces stormed the camp at dawn today, and that violent clashes took place between a number of gunmen and Israeli forces, who used a large bulldozer and caused destruction to the camp's infrastructure, and that the Israeli military operation is still continuing.
Israeli Army Radio revealed that a drone targeted Palestinian militants in the Nour Shams camp in Tulkarm.
For its part, the Tulkarm Battalion of the Al-Quds Brigades reported that it had detonated explosive devices in bulldozers and occupation vehicles on the Al-Manshiya axis and caused direct casualties.
It added, "We carried out an ambush against an occupation foot force and were able to shoot down its members, killing and wounding them."
The Al-Qassam Brigades, the military wing of the Islamic Resistance Movement (Hamas), in Tulkarm, also said that its fighters were engaged in violent clashes with the occupation forces in the Nour Shams camp.
Israeli police media reported that 10 of its members were injured, one of them in serious condition, in an explosive device explosion, and the Israeli army also announced that 10 border guard members were injured during the clashes.
Later, Israeli Army Radio announced the killing of an Israeli soldier from the (Musta'ribin) undercover unit during clashes in the Nour Shams camp in Tulkarm.
In the same context, the occupation forces surrounded a house, bombed it with a missile, and prevented ambulance crews from reaching it.
Tags