Mon 25 Sep 2023 6:22 pm - Jerusalem Time
Injuries due to Israeli's suppression of a march east of Gaza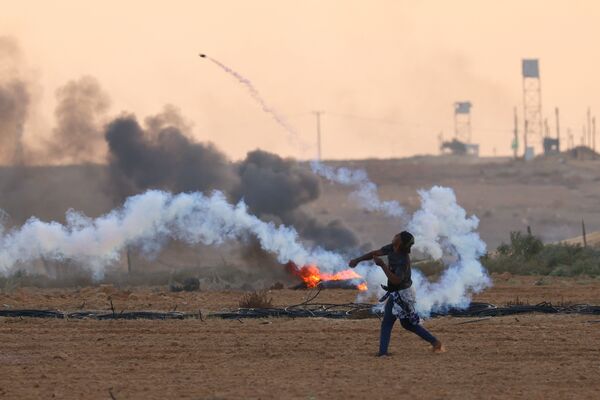 A number of citizens were injured, on Monday evening, as a result of the Israeli occupation forces' suppression of a march on the eastern border of Gaza City.
According to local sources, one of the young men was hit in the foot by a bullet, and was taken for treatment to Al-Shifa Hospital.
While a number of others suffered from suffocation due to the occupation forces firing heavy tear gas bombs at the young men.
Tags