Mon 25 Sep 2023 11:22 am - Jerusalem Time
Saudi ambassador will arrive in Ramallah to present credentials to President Abbas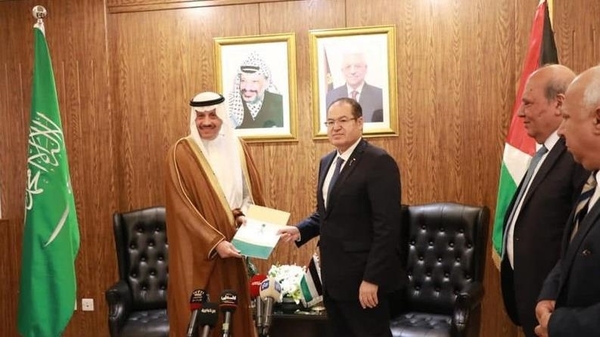 Secretary of the Executive Committee of the PLO, Hussein Al-Sheikh, said, "The ambassador of the Kingdom of Saudi Arabia will arrive in Ramallah within days to present his credentials to President Mahmoud Abbas."
A Palestinian official had announced an expected visit by a Saudi delegation, headed by Nayef bin Bandar Al-Sudairi, to the Palestinian territories to meet with President Mahmoud Abbas, during this week.
This comes in light of diplomatic efforts to reach an agreement between Israel and the Kingdom that may include concessions to the Palestinians.
The visit comes after Saudi Crown Prince Mohammed bin Salman and Israeli Prime Minister Benjamin Netanyahu said last week that efforts are underway to reach an agreement to normalize relations between the two countries.
Tags