Mon 25 Sep 2023 10:30 am - Jerusalem Time
Gaza Strip losses due to closure of the crossings estimated at 5 million USD daily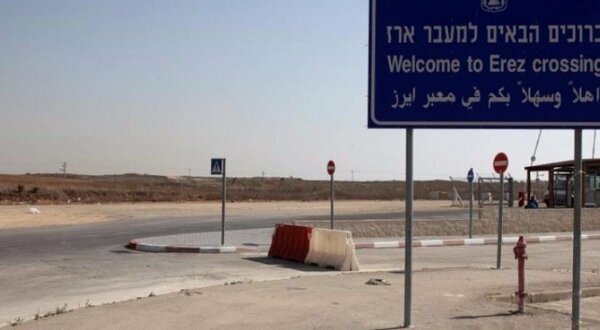 On Monday, Director of Public Relations and Media at the Gaza Chamber of Commerce, Maher Al-Tabbaa, revealed the losses in the Gaza Strip due to the Israeli occupation's closure of the crossings, under the pretext of "Jewish holidays."
Speaking to the official Voice of Palestine radio, Al-Tabbaa explained that the sector's economic losses are estimated at 5 million shekels per day, noting that the closure of the crossings, especially the Beit Hanoun "Erez" checkpoint, greatly affected the movement of workers.
He said: "More than 15,000 workers cannot go to work within the occupied Palestinian territories, which has greatly affected the availability of cash liquidity in the sector, and has directly affected commercial activity and weakened it."
Al-Tabbaa confirmed that closing the crossings is a disastrous economic indicator that has negative repercussions on the economic reality in the Gaza Strip.
He pointed out that the Gaza Strip needs to end all the reasons that led to this huge rise in the unemployment rate in the Strip, namely ending the siege and lifting the restrictions imposed on the Gaza Strip for many years, so that the conditions of the Strip improve significantly.
Tags