Mon 25 Sep 2023 9:58 am - Jerusalem Time
Israeli army arrests a young Palestinian from Al-Aqsa Mosque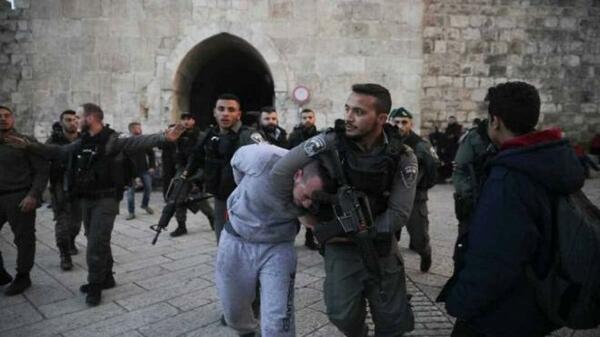 On Monday morning, the Israeli occupation forces arrested a young Palestinian from inside the courtyards of the blessed Al-Aqsa Mosque.
A video clip, broadcast by activists from inside the mosque, showed the arrest of the young Palestinian whose identity has not yet been known, under the pretext of his presence in the paths designated by the occupation for settlers to storm.
The occupation forces tightened their procedures at the gates of Al-Aqsa Mosque since the early morning hours, and prevented citizens from entering the mosque, under the pretext that they were under 50 years of age. They also seized the identities of others.
Tags