Sun 24 Sep 2023 8:04 am - Jerusalem Time
Saudi FM reaffirmed: Peace must include Palestinian state, east Jerusalem as capital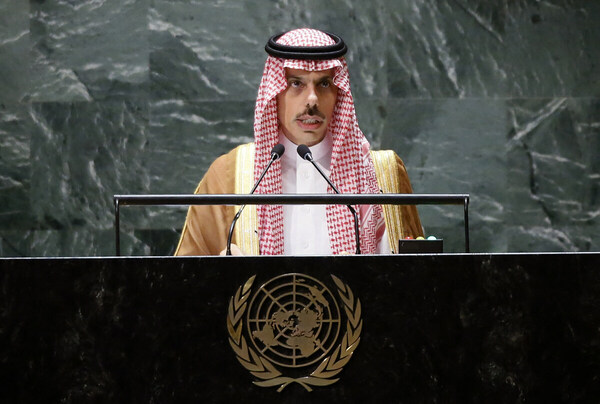 Saudi Arabia has said that any solution to the Palestinian-Israeli conflict would need to include an independent Palestinian state with east Jerusalem as its capital.
The statement was made by Saudi Foreign Minister Faisal bin Farhan Al Furhan Al-Saud at the UN General Assembly on Saturday night. He spoke the day after Prime Minister Benjamin Netanyahu gave his address, during which he touted the idea of a "new Middle East" with normalization between Israel and Saudi Arabia.
Netanyahu hinted at accepting concessions to Palestinians. In interview that the prime minister gave in America, he hinted at the possibility of his coalition considering concessions to the Palestinians as part of their efforts to secure such a peace agreement.
Tags