Sun 24 Sep 2023 7:42 am - Jerusalem Time
PM Sheikh Hasina: Bangladesh will always fight for Palestine rights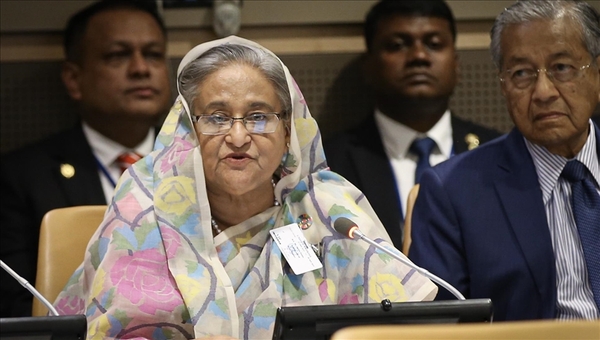 Prime Minister Sheikh Hasina said Friday that Bangladesh will continue efforts to fight for the rights of Palestinians as she touched on the anniversary of the Nakba.
"It is worrying that the rights of the Palestinians are not fulfilled," said Hasina, referring to the 75th commemoration of the Nakba, when Israel declared its independence in occupied Palestinian lands in 1948 and forced Palestinians to migrate.
Her remarks came in an address to the 78th UN General Assembly where she said Bangladesh is willing to ensure global peace and security by participating in UN peacekeeping operations.
Tags