Sat 23 Sep 2023 10:30 pm - Jerusalem Time
Biden receives updated dose of Covid vaccine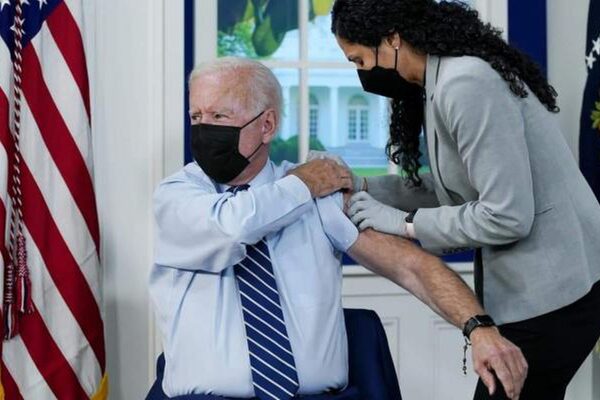 US President Joe Biden received a dose of the updated Covid-19 vaccine in addition to the annual influenza vaccine, according to what his doctor said.

Biden's personal physician, Kevin O'Connor, said that the US President hopes that others will follow his example.

Last week, American health officials gave their approval to Pfizer and Moderna to produce updated versions of anti-Covid vaccines that are able to better adapt to the virus variants currently spreading.

Officials also recommended that all Americans 60 years of age or older receive the respiratory syncytial virus (RCV) vaccine.
Tags