Sat 23 Sep 2023 9:53 pm - Jerusalem Time
Death toll reached 3,800 people of floods in Libya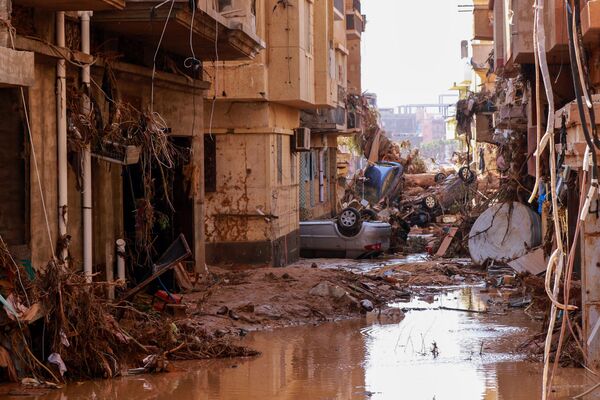 The floods caused by Hurricane Daniel two weeks ago in Libya left more than 3,800 dead, according to a new toll published on Saturday evening by the authorities of eastern Libya.

The floods that swept through the city of Derna in eastern Libya killed at least 3,845 people, according to a new, non-final toll, "this afternoon," according to what Muhammad al-Jarh, spokesman for the committee supervising relief operations formed by the government of eastern Libya, announced.

He added that this toll, which he said only includes bodies buried and registered with the Ministry of Health, "is likely to rise every day."

He added that the bodies that residents hurriedly buried in the first days after the disaster were not counted in this toll.

According to him, the authorities are working to count the victims buried without knowing their identities, as well as the missing, whose number has risen to more than 10,000, according to estimates by the authorities and international humanitarian organizations.

He called on residents to report missing persons in two offices established by the Public Prosecutor in Derna.
Meanwhile, search operations continue to find bodies under the rubble or in the sea. At least nine foreign teams are still participating in these operations.

Hurricane Daniel particularly struck the city of Derna, which has a population of 100,000 people and overlooks the Mediterranean Sea, causing two dams to collapse and causing floods that swept away everything in its path.

The floods caused the displacement of more than 43,000 people, according to the latest statistics of the International Organization for Migration.
Tags