Sat 23 Sep 2023 4:55 pm - Jerusalem Time
Injuries as a result of the Israeli targeting peaceful marches in eastern Gaza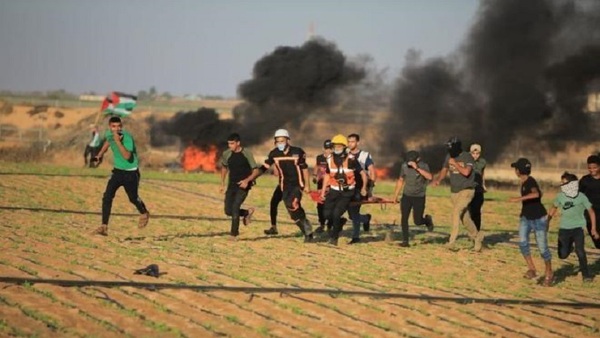 Two citizens were injured by live bullets and others suffocated, today, Saturday, after the Israeli occupation forces targeted peaceful marches in the eastern Gaza Strip.
Local sources said: The occupation soldiers stationed inside their positions and on board their fortified military vehicles fired a barrage of toxic tear gas bombs at dozens of boys and young men demonstrating near the separation fence east of Gaza City, which led to a young man being shot in the foot and others suffocated.
For the eighth day in a row, peaceful marches continue in various places in the eastern Gaza Strip in protest against the siege imposed on the Gaza Strip, and against the continuing crimes of the occupation against our people in all governorates of the country, and against our sanctities and our prisoners.
Tags