Sat 23 Sep 2023 1:25 pm - Jerusalem Time
Netanyahu to Smotrich and Ben Gvir: I am the decision maker and they joined me, not the opposite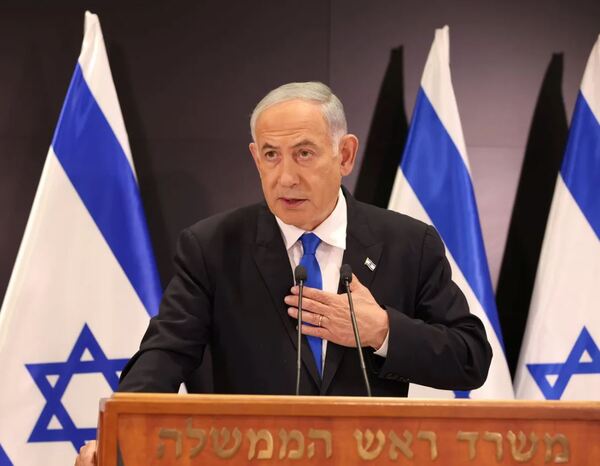 Israeli Prime Minister Benjamin Netanyahu said today, Saturday, that he is the decision maker within his government, and that the government was the one who took the decision to prevent the collapse of the Palestinian Authority, despite the reservations of Ministers Bezalel Smotrich and Itamar Ben Gvir.
Netanyahu was responding to a question directed to him in an interview with the American channel CNN, about his position on the strong opposition within his government to making concessions to the Palestinians.
Netanyahu said about Smotrich and Ben Gvir's reactions: They are talking, and in the end they are politicians.
In response to a question about how he would be able to pass any measures in favor of the Palestinians in his current coalition, Netanyahu replied, "People do not realize how the current coalition works... They are the ones who joined me, and I am not the one who joined them."
Tags