Sat 23 Sep 2023 11:02 am - Jerusalem Time
Israeli Settlers perform Talmudic rituals in the vicinity of Al-Aqsa Mosque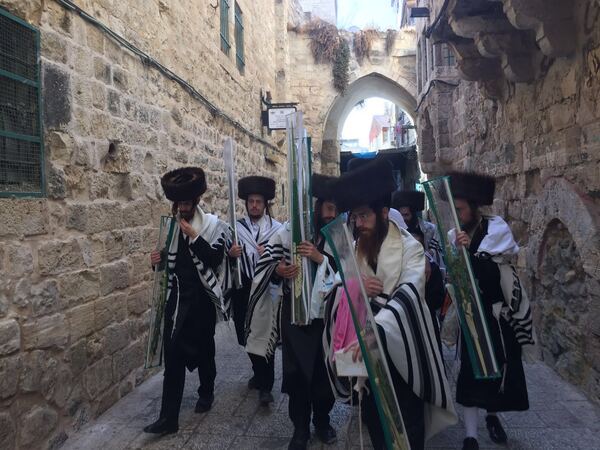 Today, Saturday, settlers performed Talmudic rites and rituals near the two doors of the council and a station in the vicinity of the blessed Al-Aqsa Mosque.
According to local sources, dozens of settlers, protected by the occupation forces, performed Talmudic rituals and provocative dances in front of the worshipers.
Every day except Friday and Saturday, Al-Aqsa Mosque is subjected to a series of violations and incursions by settlers, with the protection of the occupation police, in an attempt to impose full control over the mosque and divide it in time and space.
Tags