Fri 22 Sep 2023 8:01 am - Jerusalem Time
Aboul Gheit discusses with Lavrov developments in the Palestinian issue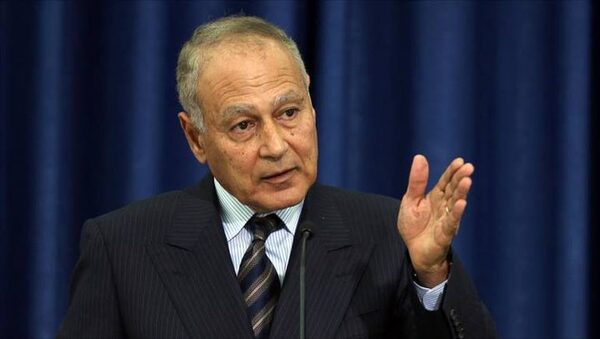 The Secretary-General of the Arab League, Ahmed Aboul Gheit, discussed with Russian Foreign Minister Sergei Lavrov, a number of international and regional issues of common interest, most notably the Palestinian issue and its developments.
The spokesman for the Secretary-General, Jamal Rushdi, said that the meeting, which was held on the sidelines of the 78th session of the United Nations General Assembly in New York, dealt with informing the Russian minister of the conclusions of the ministerial meeting held on the sidelines of the General Assembly to promote the Arab Peace Initiative, under joint Arab-European sponsorship, where The Secretary-General pointed out the importance of Russia's participation in this effort aimed at preserving the two-state solution and keeping the Arab Peace Initiative on the international agenda.
Rushdi added that Aboul Gheit discussed with Lavrov ways to strengthen Arab-Russian relations, within the framework of existing cooperation between the two sides, which is embodied by the Arab-Russian Cooperation Forum, whose next session is scheduled to be held before the end of the year.
Tags