Thu 21 Sep 2023 5:40 pm - Jerusalem Time
Sources reveal to Al-Quds details of the Israeli assassination operation in Syria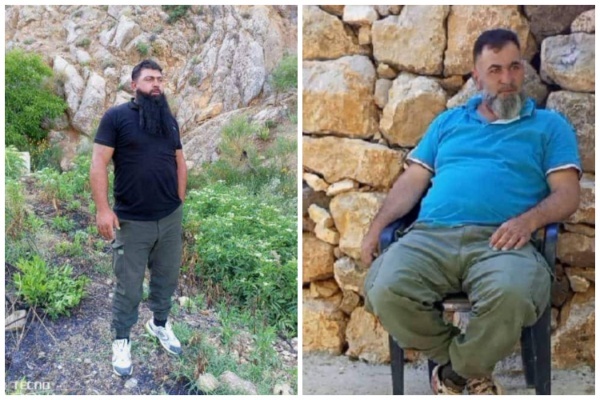 Informed Palestinian and Syrian sources revealed, this evening, Thursday, the details of the assassination carried out by an Israeli reconnaissance plane in the village of Beit Jinn in the Damascus countryside.
The sources told Al-Quds.com that the two people who were assassinated were Ali Okasha, known as "Abu Al-Jarrah," and Zaher Al-Saadi, "Abu Al-Ala."
In an interview with Al-Quds.com, the sources indicated that they are of Syrian origin, and not, as some various media outlets previously indicated, that they are Palestinians belonging to the Islamic Jihad movement.
A leading source in Islamic Jihad in Beirut confirmed to Al-Quds.com that they do not belong to the movement.
Syrian sources told Al-Quds.com that Okasha and Al-Saadi both belong to the Islamic Group, which is a Syrian opposition party, active in some areas of the Damascus countryside and other areas of Syria, and is also known in some of them as the "Islamic Front."
The sources revealed to Al-Quds.com that the assassination was carried out because they were behind rocket launches (between 2 and 4) against Israeli targets near the border between the years 2016-2019.
The sources indicated that Okasha and Al-Saadi were buried in their hometown in the town of Beit Jinn.
Tags