Wed 20 Sep 2023 10:22 pm - Jerusalem Time
More than $11 billion for reconstruction after the Moroccan earthquake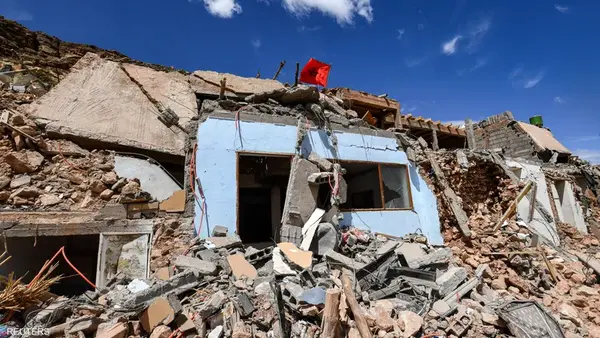 Morocco announced on Wednesday that the expected budget for reconstruction after the devastating earthquake that struck the country two weeks ago is estimated at $11.7 billion, and will be allocated to a five-year program targeting more than 4 million people.

The Royal Court stated in a statement that the projected budget for the program for "reconstruction and general rehabilitation of areas affected by the Al Haouz earthquake" is "estimated at 120 billion dirhams (about 11.7 billion dollars) over a period of five years."

The statement, which was issued following a meeting chaired by the Moroccan king on the subject in Rabat, explained that the program targets 4.2 million people in six provinces, which were struck by the most violent earthquake of its kind in Morocco on the night of September 8, leaving about 3,000 dead.

This program includes, in its broad outlines, "re-housing the affected population, rebuilding housing and rehabilitating infrastructure," in addition to "breaking isolation" and "accelerating the absorption of the social deficit" in the afflicted areas, most of which are remote villages that were already suffering from development problems, most of which are located In the High Atlas Mountains, amid rugged terrain, south of Marrakesh.

It is expected that this ambitious program will be funded from public finances as well as the special account that was opened for donations following the earthquake, as well as international support and cooperation, according to what the Royal Court statement added.

Last Thursday, Morocco announced that the program to rehome survivors includes, in an initial phase, about 50,000 homes, as well as urgent financial aid to families who lost their homes.
Tags