Tue 19 Sep 2023 9:21 am - Jerusalem Time
Zelensky arrives in United States to attend UN meetings and meet Biden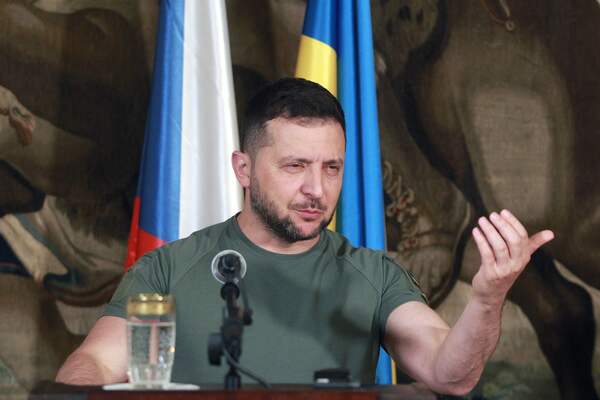 Ukrainian President Volodymyr Zelensky arrived in New York on Monday, where he will deliver a speech before the United Nations General Assembly before heading to Washington to hold talks with his American counterpart, Joe Biden, and other American officials.

Zelensky said on the "X" platform (formerly Twitter) that he and his wife, Olena, "arrived in the United States to participate in the United Nations General Assembly and visit Washington."

He explained that he would participate in a series of high-level meetings at the United Nations before meeting Biden in Washington.
He said, "I will participate in the General Assembly, the Sustainable Development Goals Summit, the United Nations Security Council meeting, and a number of important bilateral talks."

Zelensky is expected to deliver a speech at the General Assembly on Tuesday.
The Ukrainian president said, "Ukraine will present to the member states of the United Nations a concrete proposal to strengthen the principle of territorial integrity and improve the United Nations' ability to deter and stop aggression."

He indicated that he would begin his visit to the United States by inspecting Ukrainian soldiers undergoing "treatment and rehabilitation" in this country.

From New York, Zelensky will move to Washington, D.C., to meet with Biden and "leaders of the US Congress, parties, the military, businessmen, journalists, and members of the Ukrainian community."
"I will thank the United States for its leadership in supporting our struggle for freedom and independence," Zelensky said.
Tags