Thu 14 Sep 2023 10:06 am - Jerusalem Time
A strong response from the prisoners to Ben Gvir's arrogance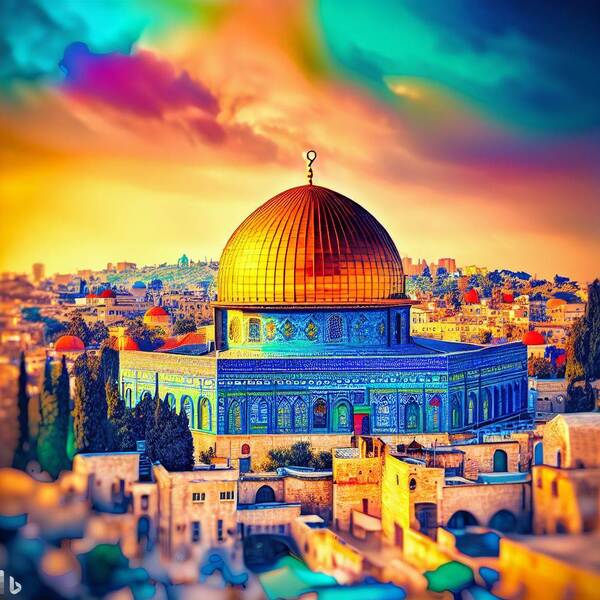 Israeli Minister Itamar Ben Gvir is considered a model of racism and fanaticism, and he took an immoral and inhumane measure when he reduced family visits to their imprisoned children, so that families and relatives could now visit these prisoners behind bars once every two months instead of monthly visits.

The big and strange question is: What would harm this arrogant minister if the families visited their prisoner children every month or every week instead of raising that to two months?!

Parent visits do not cost the Israeli government anything, but they mean a lot to these people who suffer from the suffering of their children behind bars and long to see them and enjoy talking to them, even from behind bars.

Our prisoners have declared a strike in protest against this behavior, in the hope that the conscience will awaken, even if only partially, among those who decided to do so, namely Ben Gvir, and withdraw from this unjust decision that is contrary to all human rights and meanings. The response of the prisoners was certainly strong, according to the capabilities and means they have to respond, and they are the ones who They lie steadfast and strong behind bars and amidst the walls of narrow rooms that do not have any moral or humanitarian specifications..!

Morocco with the earthquake and Libya with floods.. and we are under occupation!!

Floods swept through Libya, leading to the death of thousands, and a strong earthquake shook Morocco, which also led to the death of thousands. We have been suffering for years from this hateful occupation, which plans to build (3,500) settlement units on the land of Sur Baher, and has confiscated about 700 dunams of the land of the town. Hizma, north of Jerusalem, was notified of the demolition of 17 homes in the village of Al-Duyouk Al-Tahta, west of Jericho, and these attacks do not stop.

Our people, who suffer greatly from these calamities caused by the occupation, feel very much with the brothers in Libya and Morocco.

The responsible authorities took the initiative to expedite the provision of aid and needs that the Libyan and Moroccan brothers are suffering from, and this step was necessary and positive and is surpassed by nothing except our feeling, who suffer from the occupation, of the suffering to which the brothers are exposed in these two dear countries, with prayers and hope that the catastrophe will be saved. The earthquake in Morocco and the floods in Libya as quickly as possible and with the least losses and suffering, in the hope of saving us from the catastrophe of the occupation that seems to be expanding and arrogant over our land and with the rights and future of our people, and the future is ours despite the seeming power and control of this occupation, and history will be the best witness to this.
Tags