Fri 09 Jun 2023 3:51 pm - Jerusalem Time
Demonstrations and a general strike to protest the crime of Jaffa Nazareth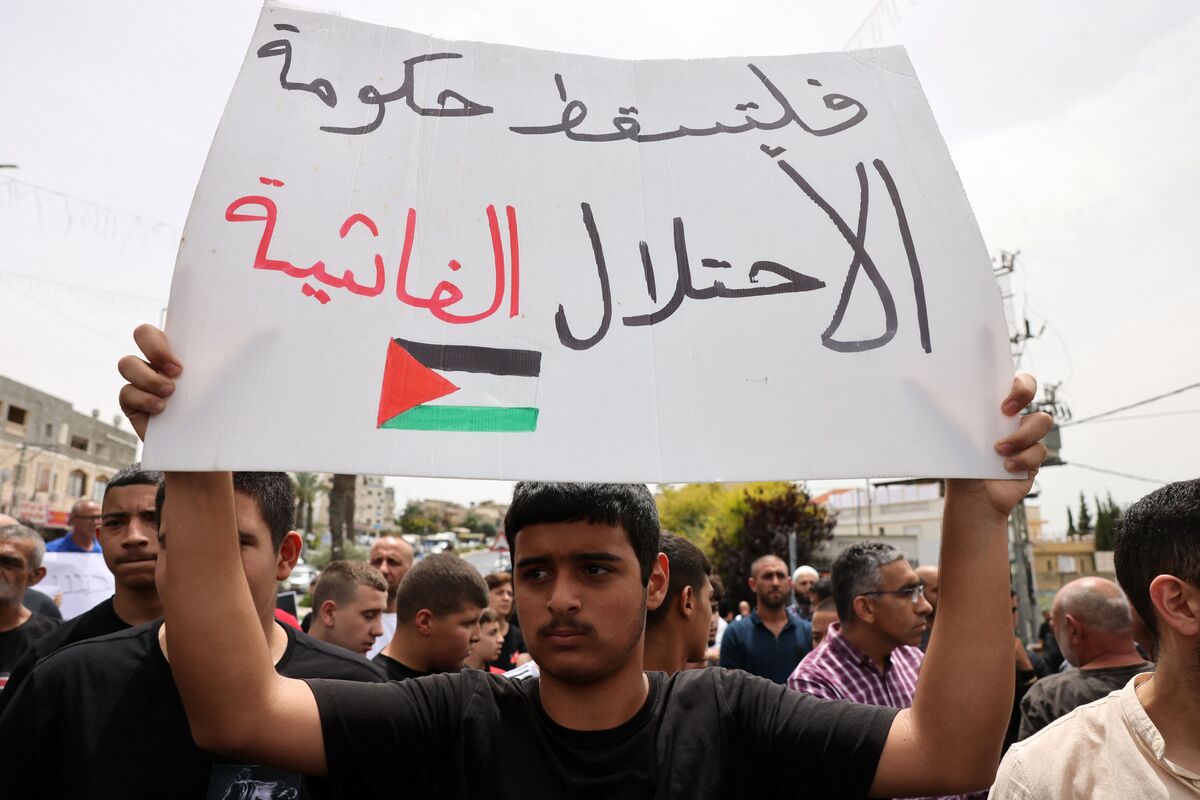 Hundreds of residents of Jaffa al-Nazareth demonstrated in the occupied interior, in a mass demonstration against violence, crime, and police inaction, in the wake of the crime that the country witnessed yesterday, which resulted in the killing of 5 young men.
On Thursday, the town of Yafa al-Nazareth witnessed one of the bloodiest criminal shootings in the history of the cities of the occupied interior, in which five young men were killed, one of them a 15-year-old minor, as a result of settling scores between two criminal organizations active in the Arab community.
The participants closed the main street in Yafa al-Nazareth, while the town is witnessing a general strike for three days, mourning the lives of the victims of the mass murder committed yesterday. Rami Marjieh, Louay Abu Rajab, Naim Marjieh, Ibrahim Shehadeh, and Muhammad Kinana.
The participants raised the Palestinian flag and slogans denouncing the negligence of the successive Israeli police and governments in combating organized crime, including: "Arab blood is not cheap," "enough bloodshed," and "we hold the government and all its arms responsible."
Tags