Fri 09 Jun 2023 12:01 pm - Jerusalem Time
China announces a visit to the Palestinian President next week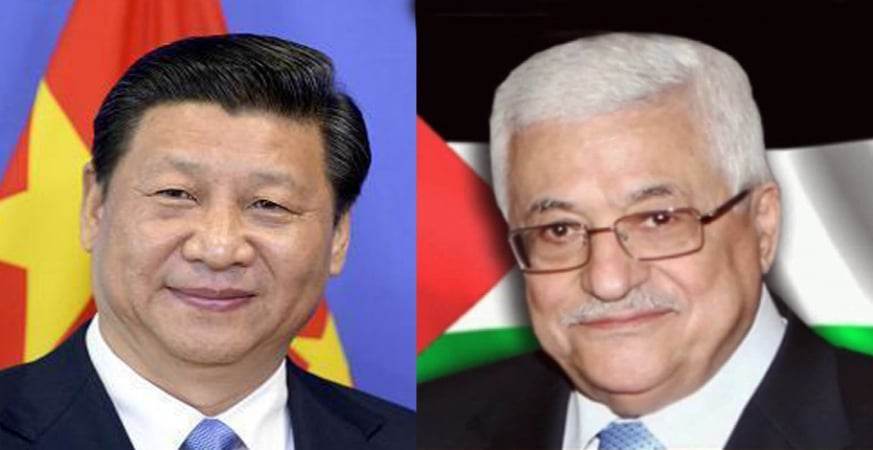 Palestinian President Mahmoud Abbas will pay a state visit to China next week, Beijing said Friday after announcing its willingness to facilitate peace talks between Israel and the Palestinians.

"At the invitation of President Xi Jinping, President of the State of Palestine Mahmoud Abbas will pay a state visit from June 13 to June 16," said Foreign Ministry spokeswoman Hua Chunying.

In April, Chinese Foreign Minister Qin Gang informed his Israeli and Palestinian counterparts of his country's willingness to assist in peace talks.

The separate phone calls between Chen and the Israeli and Palestinian ministers come at a time when Beijing is seeking to position itself as a mediator in the Middle East.

Chen, in a phone call with Israeli Foreign Minister Eli Cohen, encouraged taking "steps to resume peace talks." "China is willing to facilitate this," he said, according to Xinhua news agency.

Chen told Palestinian Foreign Minister Riyad al-Maliki that Beijing supports the resumption of talks as soon as possible, according to the agency.
In the two calls, Chen stressed China's pursuit of peace talks on the basis of implementing the "two-state solution."

"President Abbas is an old friend of the Chinese people," said Foreign Ministry spokesman Wang Wenbin at a regular press conference later Friday.

He added that Abbas is "the first Arab head of state to be received by China this year, which embodies the high level of traditionally good Sino-Palestinian relations."

He continued, "The Palestinian issue is the core of the Middle East issue and affects peace and stability in the Middle East and international justice and justice."

China has been making diplomatic efforts for some time, and mediated a rapprochement in March between Iran and Saudi Arabia.
Tags