Fri 09 Jun 2023 8:39 am - Jerusalem Time
Haaretz: Arab life in Israel is equal to peeling garlic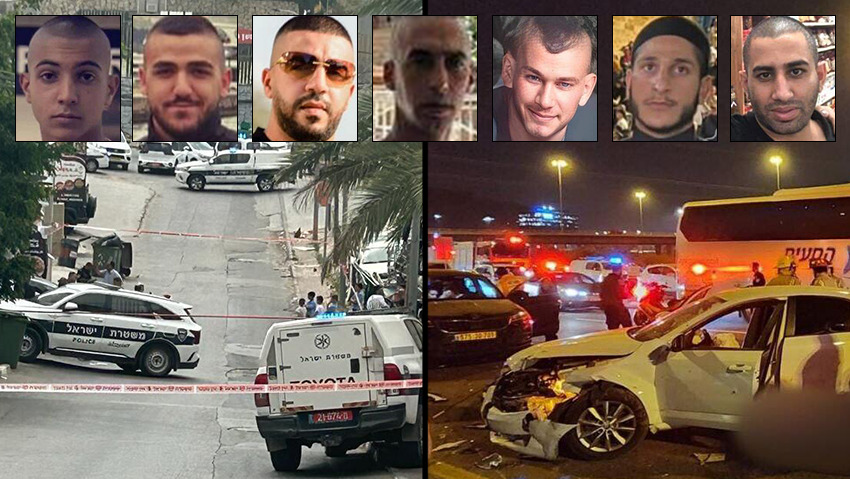 On Friday, the Hebrew newspaper Haaretz focused in several reports on the escalating murders among the Palestinians of the occupied territories, especially after the murder of 5 of them yesterday in Yafa Nazareth, and the killing of others in two separate crimes in Kafr Qassem and Jaljulia.
The newspaper says in a report: "It became clear to the Arabs in Israel that their lives are not as important as they wanted to believe," noting that the government of Benjamin Netanyahu abandoned its duties and left the lives of the Palestinian population in the hands of crime and violence organizations that kill without an iota of mercy.
She referred to the statements of the Israeli Police Commissioner, Kobi Shabtai, in a closed conversation with the so-called Minister of National Security, Itamar Ben Gvir, who said, "They kill each other, this is the mentality of the Arabs."
The newspaper said: "Five were killed in one incident. They should put the whole country on its feet, but not in the State of Israel, which sees that Arab life is worth only peeling garlic, and the cries of young men and women are not heard and their calls are ignored, and there is nothing more frustrating than this feeling." helplessness, when all hope of safety is gone."
She added, "Neither Ben Gvir, nor Shabtai, nor anyone understands the consequences of murders for young people in Arab society, and what courage does it take to get out of the house and shoot 5 people to death? No courage, only there is one thing that motivates the killers, which is that They will not be caught or they will be punished because of police policy, which is why murderers get out of their homes again and again and continue to commit crimes, with the fact that in a country where neither Israel nor Arabs have value." According to her saying.
Tags