Thu 08 Jun 2023 4:17 pm - Jerusalem Time
5 dead, 2 wounded in shooting incidents in Arab-Israeli village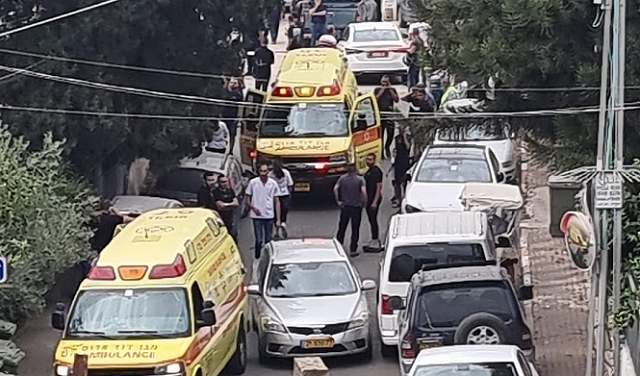 5 people were killed in a shooting crime in the town of Yafa an-Nazareth, and a young man and a girl were seriously injured in a shooting crime in the village of Kafr Kanna, this Thursday afternoon.
In the details, doctors at the English Hospital in Nazareth confirmed the death of 5 people from Yafa Nazareth, who were transferred to it after they were critically injured after being shot.
According to medical sources in Kafr Kanna, the medical staff of the Magen David Adom Foundation provided initial treatment to a 3-year-old girl and a 30-year-old man whose injuries were described as serious, and they were transferred to complete treatment at Poria Hospital.
The police opened two files to investigate the circumstances of the two crimes, and no suspects or any details have been arrested so far.
Yesterday evening, Wednesday, a young man, Ayman Fadel Zoubi, from the village of Solem, was killed in a shooting crime in the city of Nazareth, while two others were seriously injured as a result of two shooting and stabbing crimes in Deir Hanna and Jaffa.
And with the murder of 5 people in Yafa Nazareth, the number of murder victims in the Arab community has risen since the beginning of this year until today, to 891, including 6 women and two children.
Tags