Thu 08 Jun 2023 2:19 pm - Jerusalem Time
Fares: Depriving the prisoners of treatment is a decision to kill them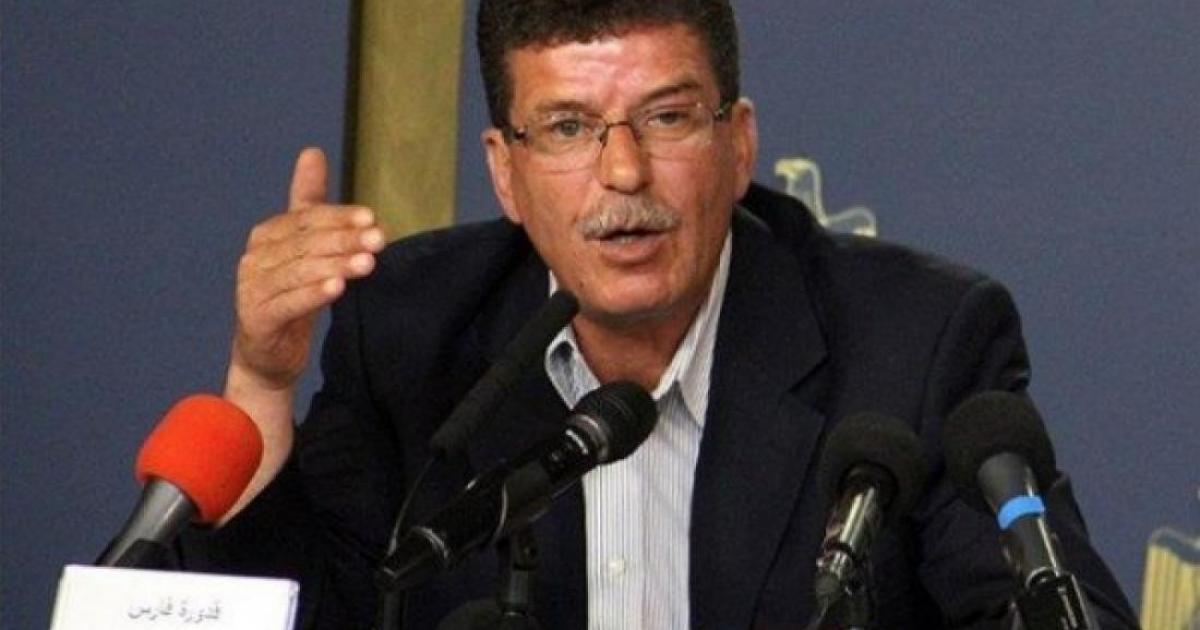 The head of the Prisoners' Club, Qadura Fares, said, "The decision of the fascist minister, Itamar Ben Gvir, to prejudice one of the most important rights of the prisoners, which is the right to treatment, and to deprive them of it, is a decision to kill the prisoners, and an additional expression of the deep fascist transformations of the occupation, and one of the most important aspects of these transformations." The presence of the fascist (Ben Gvir) in the occupation government.
And between Fares, the prison system has worked for decades, systematically, to prejudice the right to treatment, which is practically a direct violation of the right to life, which is considered an absolute right that is not subject to any restrictions according to what was stipulated by divine and man-made laws, as the occupation policies led through the crime of negligence. Medical (slow killing), which led to the martyrdom of many prisoners, the last of whom was the martyr Sheikh Khader Adnan, who was assassinated through this policy.
Fares added, "These decisions once again put the international human rights system to a new test, in addition to the hundreds of tests that it failed in the context of the Palestinian cause, as a result of its decisive positions, and we remind them that this fascism system will affect the world, so today we are talking about (Ben Gvir) who He was good at shouting in the alleys and streets, inciting and demanding the killing of Palestinians wherever they are. Today, we find him in a decision-making position, translating his racist conflicts into policies and decisions."

And he continued: "The prisoners have always fought for their rights for decades, and they still are. These decisions will impose the resumption of the confrontation that the prisoners started in February of this year against the measures of the fascist (Ben Ghafir), during which the prisoners carried out struggle steps, on the basis of unity, And they were able to preserve the status quo, and the suspension of the confrontation came collectively, in which they affirmed the principle that (you are back, we are back), especially since these decisions do not only target the conditions of life in detention, but rather the lives and fate of the prisoners."

Fares stressed that this issue is greater than the issue of the right to treatment, but rather that its contents include a new introduction to the killing of prisoners, and this is what (Ben Gvir) has been calling for all the time, warning of the repercussions of these decisions that should prompt us, as Palestinians, to read them more broadly. from what I came out with.
Tags