Thu 08 Jun 2023 11:18 am - Jerusalem Time
Palestinian factions condemn the demolition of the house of the prisoner Islam Farroukh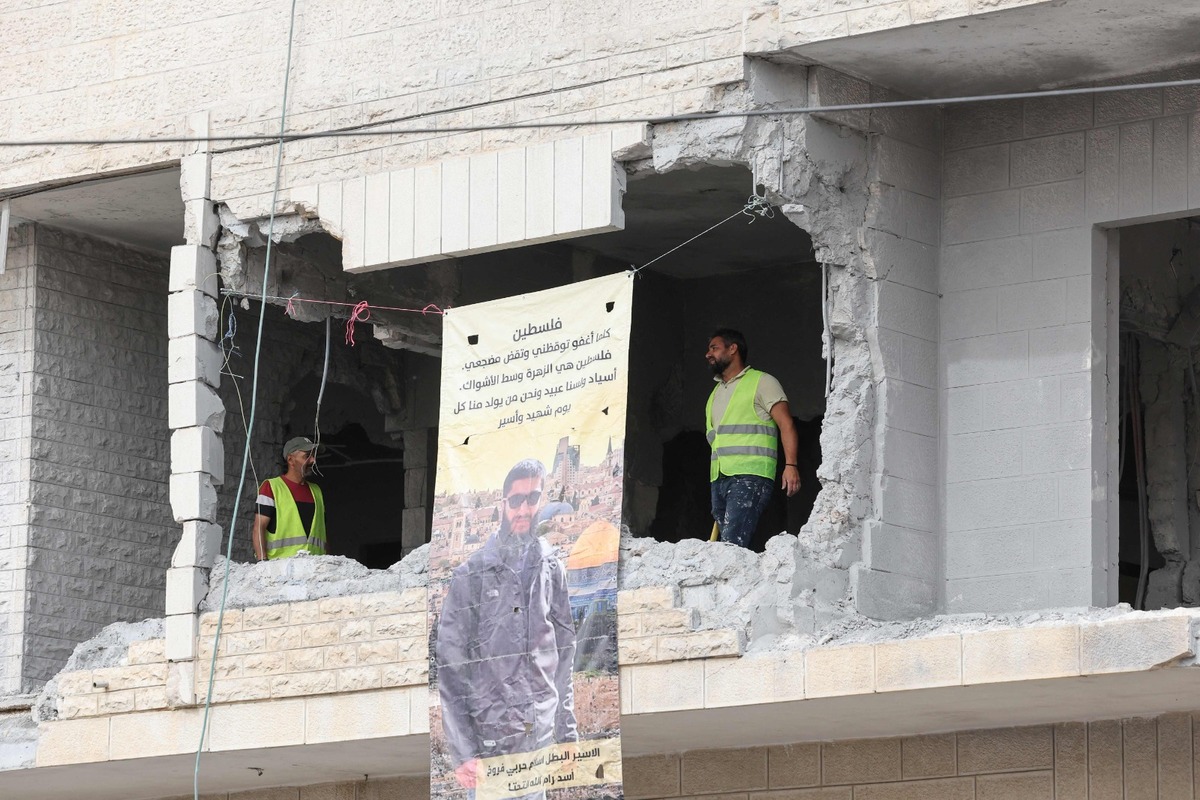 Today, Thursday, Palestinian factions condemned the demolition of the house of prisoner Islam Farroukh by the Israeli occupation forces in Ramallah, at dawn today.
"The demolition of the homes of the fighters by the occupation is a collective punishment that falls under the category of war crimes," Fatah spokesman Abdel Fattah Doula said.
Meanwhile, Hamas spokesman Hazem Qassem considered that the bombing of the house of the captive Farroukh was a full-fledged war crime and a heinous policy of collective punishment practiced by the occupation since the establishment of its usurping entity.
Qassem said, "The policy of demolishing homes has always proven its failure to stop the revolution of our people, who are fighting for their freedom, dignity and independence."
For his part, the spokesman for the Islamic Jihad Movement, Tariq Selami, said, "The demolition of the house of the captive Farroukh falls within the context of aggressive Zionist policies, which failed to stop the resistance, which is getting stronger and more determined in light of the increasing aggression."
He added, "The demolition of homes will not break the will of the steadfast Palestinian people, who know that the path of liberation passes through great sacrifices."
In turn, the Popular Front for the Liberation of Palestine confirmed that the bombing of the house of the prisoner Farroukh is an intense expression of the occupation's impotence, the failure of its policies and its continuous crimes against our people.
The People's Assembly stressed that the demolition of the homes of the families of the prisoners and martyrs will not break their will, and the state of popular solidarity with these families and the youth's resistance to the demolition bulldozers confirm that our people embrace the resistance, and with their steadfastness and will, the policy of collective punishment will fail.
Tags