Thu 08 Jun 2023 10:16 am - Jerusalem Time
Haaretz: A severe shortage of medicines due to the financial crisis of the Palestinian Authority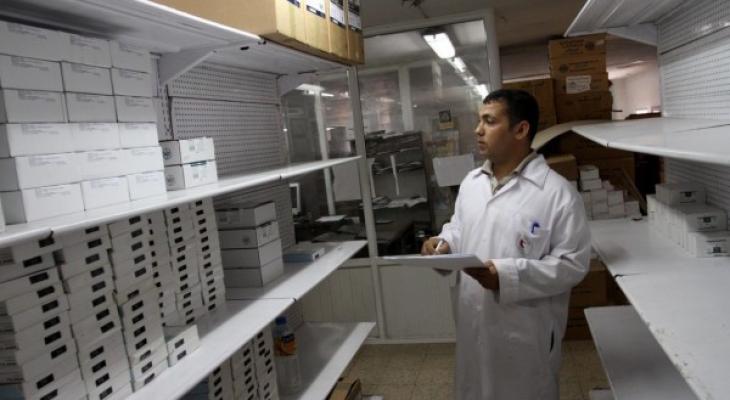 The Hebrew newspaper Haaretz said, on Thursday, that the West Bank and Gaza Strip are facing an acute and dangerous shortage in the availability of medicines for Palestinian patients, especially patients with chronic and serious diseases, who find it difficult to obtain their medicines.
One of the doctors working in the dialysis center at the government hospital in Tubas, in the northern West Bank, said that this crisis has been clearly felt for several weeks, and patients come from several regions to obtain medicines intended for dialysis patients, and we have no way to help them, indicating that there are those who have The ability to buy these medicines, but the vast majority of the population does not have this ability, and in some areas there are not even medicines for diabetes and pressure patients.
While a senior official in the Palestinian Authority told the Hebrew newspaper that the shortage of medicines in the West Bank stems from 3 main reasons, the first of which is the inability of the Authority and the Ministry of Health to pay regularly to suppliers, in addition to the strike of pharmacists in medical centers and hospitals due to not receiving their full salaries, in addition to that In recent months, UNRWA has closed medical centers it runs in refugee camps due to lack of budget.
And the official stated that this is in addition to the fact that the entire Palestinian Authority budget is based on tax funds that Israel collects, and this barely covers salary expenses, including in the Ministry of Health, and since Israel deducts hundreds of millions of tax funds, therefore the Authority does not have the ability to Financing the budget of the Ministry of Power.
For its part, Physicians for Human Rights reported that there has been a jump of tens of percent in the number of Palestinian patients who have arrived in recent weeks at the mobile clinic that runs the association in the West Bank, and a sharp increase in the demand for medicines.
The data indicates that last Saturday, 251 Palestinians out of 2,500 living in the village of Madama in Nablus arrived at the mobile clinic to obtain medicines and receive treatment. Coming from that area in the previous periods.
The association pointed out that due to the acute shortage of medicines, recent weeks have witnessed an increase in the requests it receives from Palestinian medical teams and mayors of cities and villages in the West Bank to distribute medicines and medical equipment, and these include medicines for patients with dialysis, diabetes, blood pressure, and others.
In the Gaza Strip, the Ministry of Health in the Strip issued warnings about the consequences of the lack of medicines for kidney patients, noting that 1,200 patients are at risk of stopping their treatment due to the acute shortage of medicines and basic medical equipment.
Tags