Thu 08 Jun 2023 9:42 am - Jerusalem Time
The Syndicate and Support for Journalists condemn the targeting of journalists in Ramallah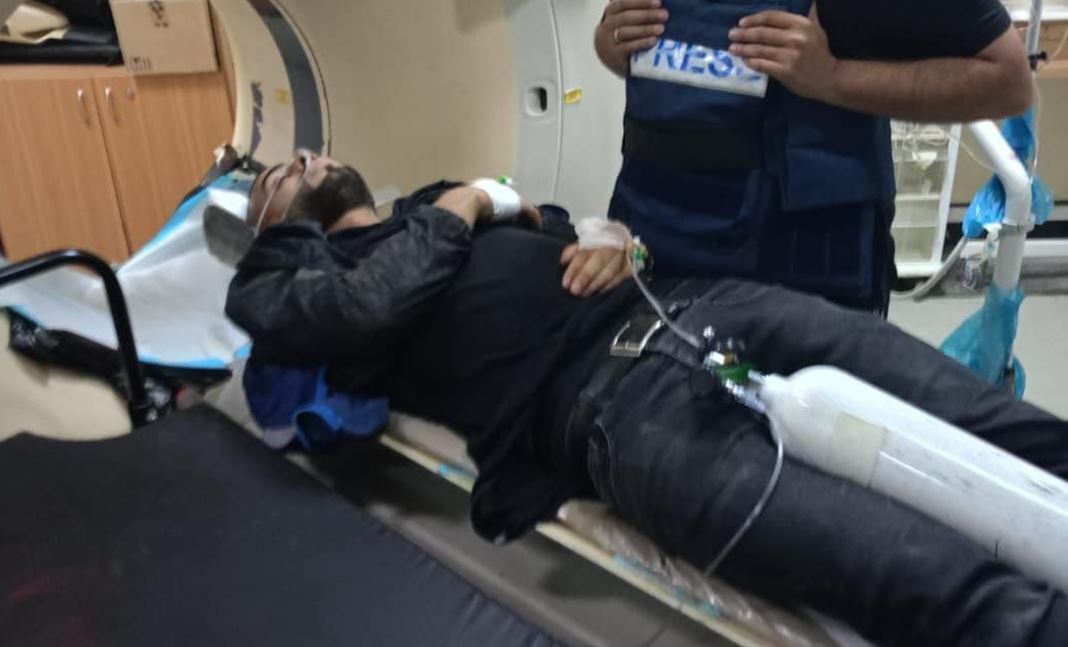 The Palestinian Journalists Syndicate condemned, on Thursday, the continued systematic targeting and crimes against Palestinian journalists by the Israeli occupation forces, the latest of which was at dawn today.
In a statement, the Syndicate indicated that the journalist, Moamen Samreen, was wounded by a metal bullet fired by the occupation soldiers in the head, and he was transferred to Ramallah Hospital for treatment, and the journalist Rabih Mounir was wounded by a metal bullet in the abdomen and is still being treated in Ramallah Hospital, after the occupation forces targeted the press crews while they were covering the raid. Occupation of the city of Ramallah last night.
The Syndicate stressed that the perpetrators of these crimes will not escape punishment, and the Syndicate will continue its efforts to prosecute these criminal killers in the international courts and the International Criminal Court.
In turn, the Journalist Support Committee expressed its concern at the continued "Israeli" occupation forces targeting press crews with live and rubber bullets and poison gas bombs, while they were performing their professional work, to discourage and prevent them from practicing their professional work in covering what is happening in the cities and villages of the occupied West Bank.
The committee held the occupation fully responsible for the life of journalist Samreen, saying: "The repeated targeting of journalists while performing their professional work aims to discourage them from continuing their work in exposing the occupation's crimes against the Palestinian people."
She stressed the need to hold "Israel" accountable by investigating it for the crimes it commits against journalists, so that it does not escape punishment for the crimes committed against Palestinian journalists.
Tags