Thu 08 Jun 2023 9:22 am - Jerusalem Time
Ukraine allocates $41 million to restore water supplies after the destruction of the Kakhovka Dam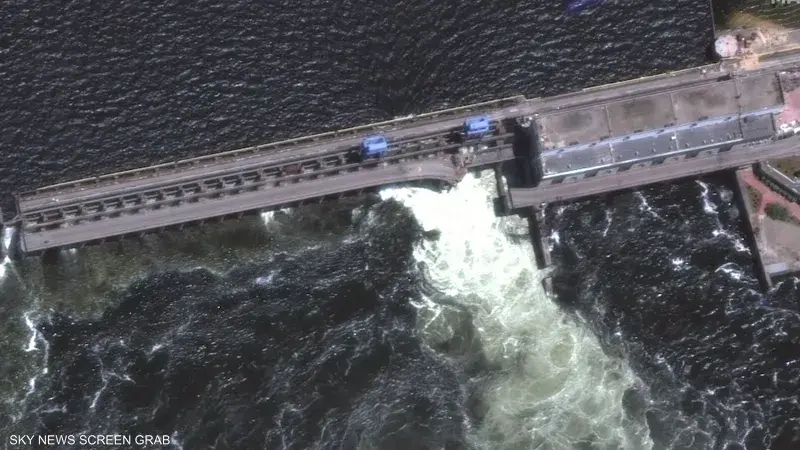 The Ukrainian government has allocated 41 million US dollars to provide drinking water to the affected areas after the destruction of the dam of the Kakhovka hydroelectric power station, the State Agency for Reconstruction and Infrastructure Development reported on Wednesday.

The agency said in a statement that it would build a main line in southern Ukraine to restore water supplies to towns and villages facing water shortages.

The statement said that the 87-kilometer pipeline will consist of three sections with a total capacity of pumping about 300,000 cubic meters of water per day.

It added that parts of the Dnipropetrovsk region in the center of the country and Zaporizhia, Mykolaiv and Kherson regions in the south would face a water shortage due to the accident at the Kakhovka hydroelectric power station.

The destruction of the dam at the station caused a decrease in the water level in the Kakhovka reservoir and severe flooding in the surrounding areas.

According to the group operating Ukrainian nuclear power plants ((Energoatum)), the destruction of the dam may negatively affect Ukraine's Zaporizhia nuclear power plant.

Russia and Ukraine traded accusations over the attack on the hydroelectric power station.
Tags