Wed 07 Jun 2023 12:19 pm - Jerusalem Time
An American ground battalion participates for the first time in a maneuver in "Israel"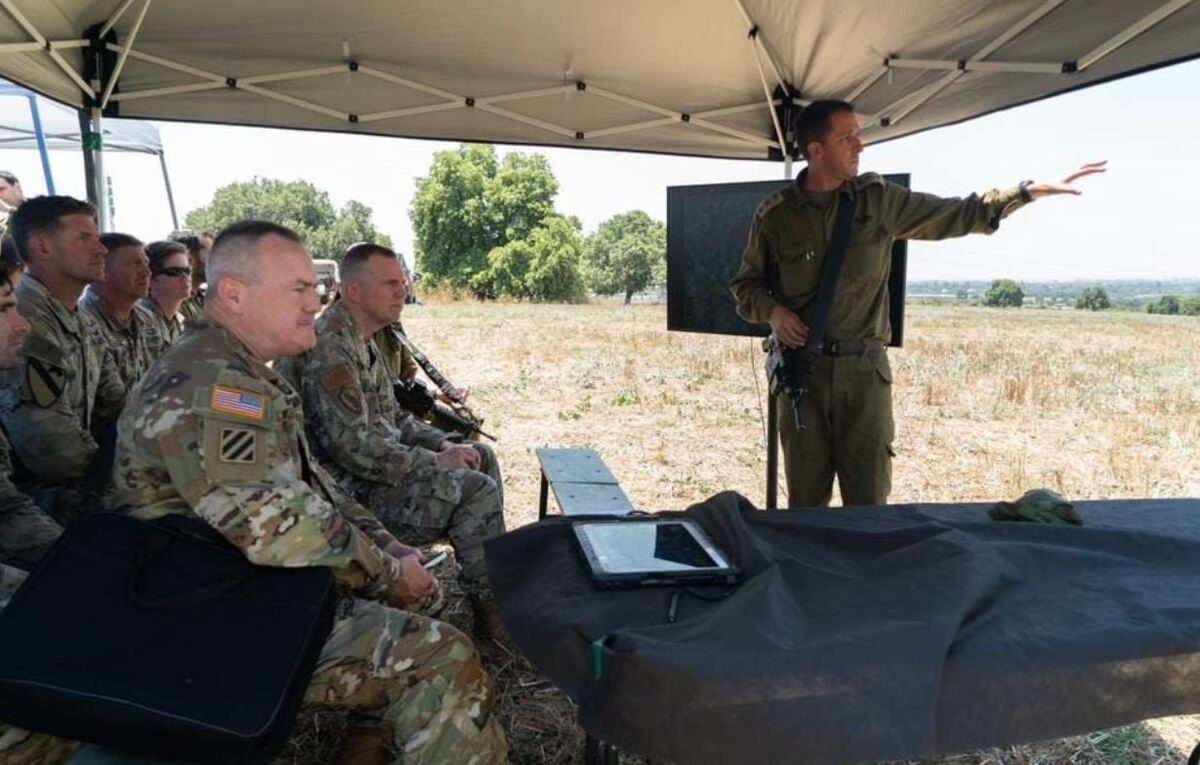 The Israeli army revealed, on Wednesday, the participation of an American military battalion in a maneuver, the first of its kind, for joint ground forces inside Israel.
According to the Hebrew Channel 7, the deputy commander of the US Central Command, General Gregory Gilo, directly followed the joint maneuver of the ground forces.
Gilo met with the Deputy Chief of Staff of the Israeli Army, Amir Baram, and other officers, and they discussed a joint plan of action to continue efforts of cooperation, coordination, and operations between the two sides.
The Israeli army said that this visit and the American participation is another milestone in the continuation of the process of deepening dialogue, cooperation, strategic and security interests between the two countries, and enhancing regional security and stability. According to the text of his statement.
Tags