Fri 02 Jun 2023 9:20 pm - Jerusalem Time
Aloul stresses the importance of the role of popular resistance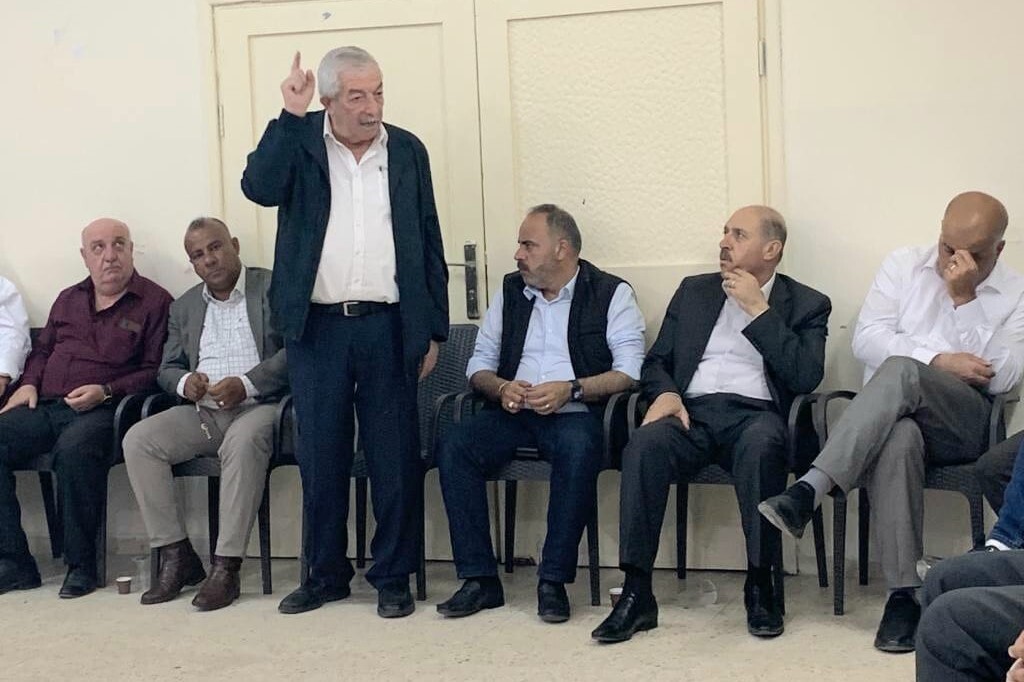 Fatah deputy head Mahmoud Al-Aloul stressed the importance of the popular resistance's role in confronting the Israeli occupation's plans and escalating attacks.
This came during his visit to the village of al-Mughayyir, northeast of Ramallah, and the town of Burqa, northwest of Nablus, where he held meetings with the citizens, in the presence of the head of the Wall and Settlement Resistance Commission, Moayad Shaaban, and a number of members of the Revolutionary Council of the "Fatah" movement, secretaries of the regions and regions, and movement cadres.
Al-Aloul conveyed to the citizens in the village of Al-Mughayyir and the town of Burqa, the greetings of President Mahmoud Abbas, and his support for their response to the attacks of the Israeli occupier, army and settlers.
He pointed out that the settlers' permissibility to return and seize the lands of al-Mughayyir and Cyrenaica, the re-establishment of the "Homesh" settlement, their brutal attacks on the "Alon settlement road" and the establishment of pastoral settlement outposts, with the direct support of the Israeli extreme right-wing government, constitute a threat to our people and a violation of international laws, charters, norms and decisions. .
Al-Aloul considered that instead of stopping settlements and seizing lands, more crimes are being committed in full view of the world, in light of the policy of duplicity and double standards. This is something that our people will not be satisfied with, and they will confront it with popular resistance in all its forms, within their defense of themselves, the removal of settlement outposts on the road to liberation, and the establishment of a Palestinian state with Al-Quds Al-Sharif as its capital.
Al-Aloul also stressed that our people, who are facing the occupier with their bare chests, will not allow them to continue their occupation, but will work to implement the resolutions of international legitimacy as we approach the gates of the fifty-sixth anniversary of the Israeli occupation of the Palestinian territories.
For his part, Shaaban stressed the importance of Al-Aloul's visit to Cyrenaica and Al-Mughayer, within the framework of strengthening the steadfastness of citizens in the face of settlement and extremist settlers within the popular resistance, which was guaranteed by international norms and covenants, calling for the development of its tools and methods to stop and defeat the occupation's projects.
The people of al-Mughayyir and Cyrenaica affirmed, in several interventions during the meetings, their continued resistance to the occupation, praising the President's firm stances in confronting the occupation's projects.
Tags