Thu 08 Jun 2023 11:04 am - Jerusalem Time
Clashes and fire in the vicinity of a military industries complex in Khartoum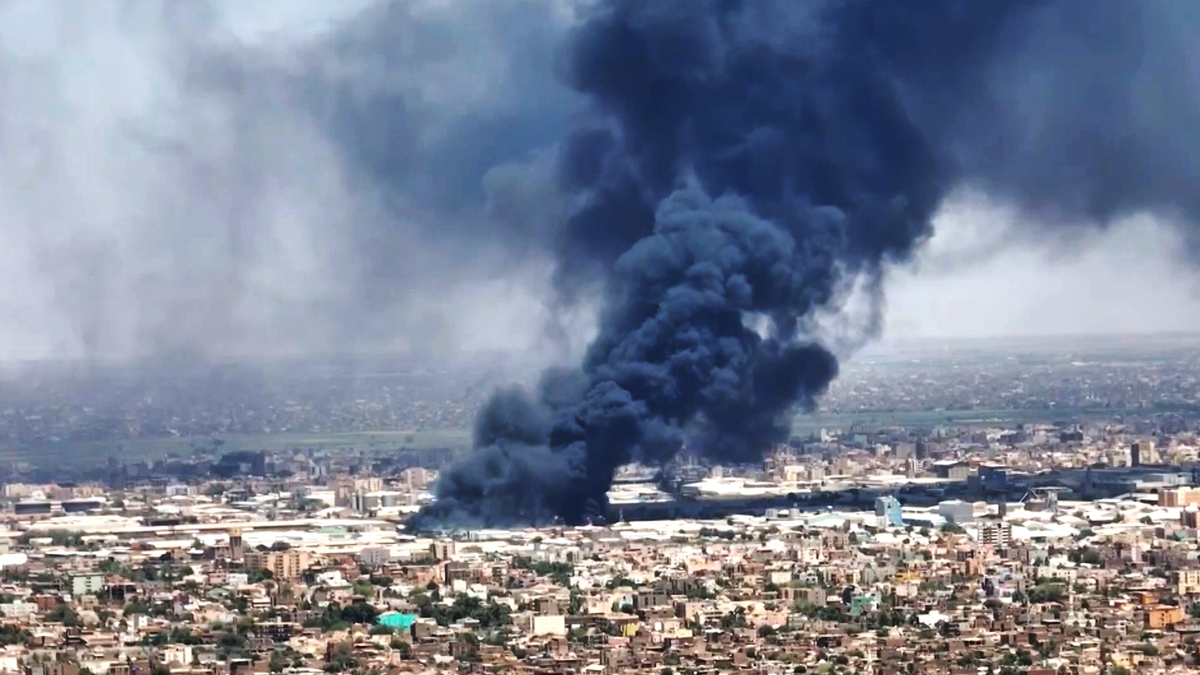 Today, Thursday, clashes are taking place between the army and the Rapid Support Forces in the vicinity of a military industries complex in southern Khartoum, according to witnesses told AFP, the day after the Support Forces announced their control over it.

Witnesses spoke of "sounds of gunfire and clashes in the area surrounding" the Yarmouk complex, the most prominent military industrial facility in Sudan.

In October 2012, Yarmouk was subjected to air strikes, which Khartoum accused Israel of being behind. The Hebrew state refused to comment officially on the accusations.

In a statement on Wednesday, the support forces announced the achievement of "a new victory (...) with full control of the Yarmouk complex and ammunition depots," noting that the army soldiers fled, leaving behind "quantities of military equipment and vehicles."

And she posted on her Twitter account a tape that she said was "from inside the compound", showing her members celebrating inside a warehouse where machine guns, mortars and huge amounts of ammunition were piled up.

And on the night of Wednesday to Thursday, witnesses spoke of a huge sound and the outbreak of a fire as a result of the explosion of one of the oil storage tanks in the Al-Shajara oil and gas facility near the Yarmouk complex.

The direct cause of the fire was not determined, but witnesses confirmed that the vicinity of the facility has been witnessing battles for more than 48 hours, noting that clouds of smoke are still rising from it on Thursday, and it is visible even 10 km from the site.

Since its outbreak on April 15, battles have continued between the army, led by Abdel Fattah al-Burhan, and the Rapid Support Forces, led by Muhammad Hamdan Dagalo, with no horizon for a solution.

The conflict resulted in the deaths of more than 1,800 people. However, the actual number of victims may be much higher, according to aid agencies and international organizations. According to the latest figures of the International Organization for Migration of the United Nations, the conflict has caused the displacement of nearly two million people, including more than 476,000 who have crossed into neighboring countries.

The two fighting sides have not fulfilled repeated pledges to a ceasefire that would allow civilians to leave the fighting areas or to provide safe passages for the entry of relief aid.

And last week, the latest truce agreement reached with Saudi-American mediation collapsed on the sidelines of talks hosted in the Saudi city of Jeddah. Riyadh and Washington announced the suspension of the talks, but urged the two sides to return to the negotiating table.
Tags